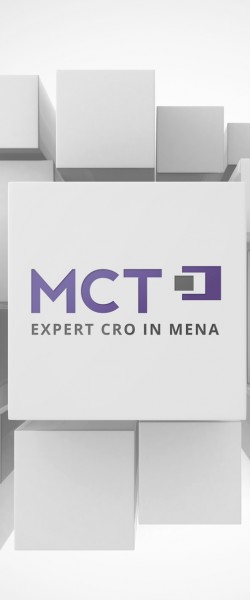 MCT is a unique niche provider CRO, renowned expert of Middle East and Pakistan.
MCT initially focused on the Arabic speaking countries, quickly becoming the leading CRO in the Middle East and North Africa region. Starting 2014, MCT operated a strategic move, strengthening its development and leading position: adding on Sub-Saharan Africa to its geographical scope, hence becoming the leading CRO both in MENA and in Africa.
In 2021, MCT started to operate in Pakistan, a country of 220 million inhabitants, full of potential for Clinical Trials and yet, overlooked by most of the CROs.
Our geographical footprint, all across MEA and Pakistan, combined with our experience in International studies, make us a UNIQUE PROVIDER, the provider of choice for your studies in these regions.
We are the sole CRO with such extended geographical footprint, covering MEA and Pakistan with local offices and staff. Our local coverage enables us to rely on local experts, bringing us a UNIQUE KNOWLEDGE OF THE FIELD, which is the cornerstone of MCT's policy: knowledge of the local culture and specificities, of each country regulatory process, of each country's health care system, …
As THE EXPERT of the region, we put our expertise, experience and know-how, to optimize the study timelines, because we have understood the importance of TIME TO MARKET
To achieve such a high level of services, we rely on our biggest asset: our staff. They combine several years of experience in Europe, with a deep knowledge of the field. They hold scientific degrees, are English, French, Arabic and Ourdou speaking, highly experienced, motivated and used to work according to international quality standards.
Our asset is our people, and we are proud to say that we have gathered the most efficient staff of the region. All their international knowledge and best practices, contributes to MCT's quality and client's satisfaction.